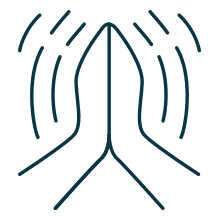 Namasté
My name is Estelle and I look forward to guiding you step by step on the path of Yoga.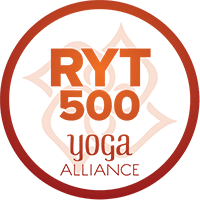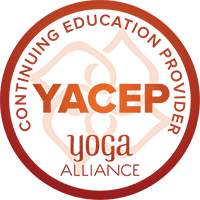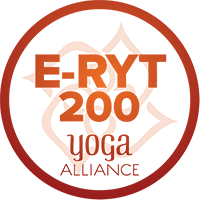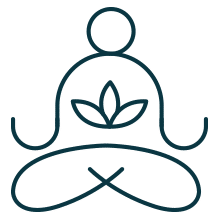 Courses
Yoga private training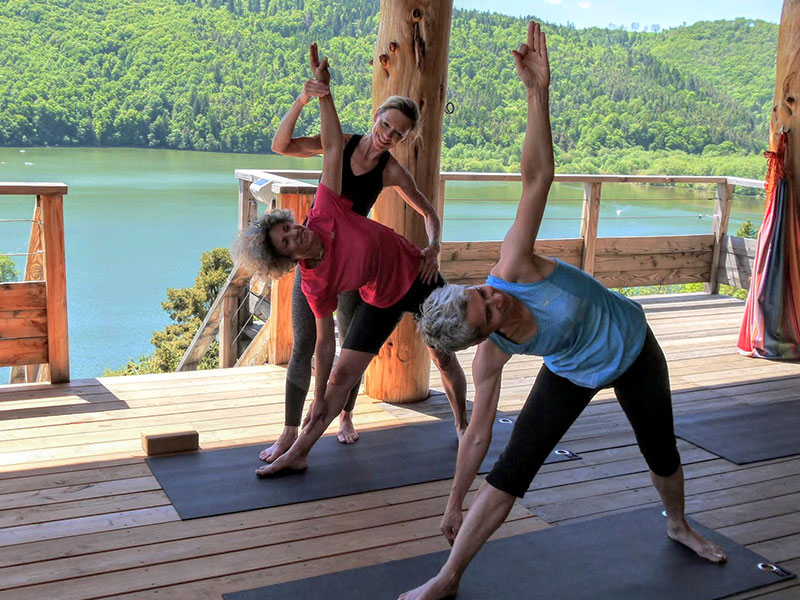 Originally, yoga was taught by a master to one student at a time. In my view, this is the best way to understand and assimilate the full dimension of yoga. As the teacher, I am there just for you, to guide you as you progress. I ensure that you are correctly aligned in the postures, to avoid injury. This approach is quite different from group practice with little or no adjustments.
Corporate Yoga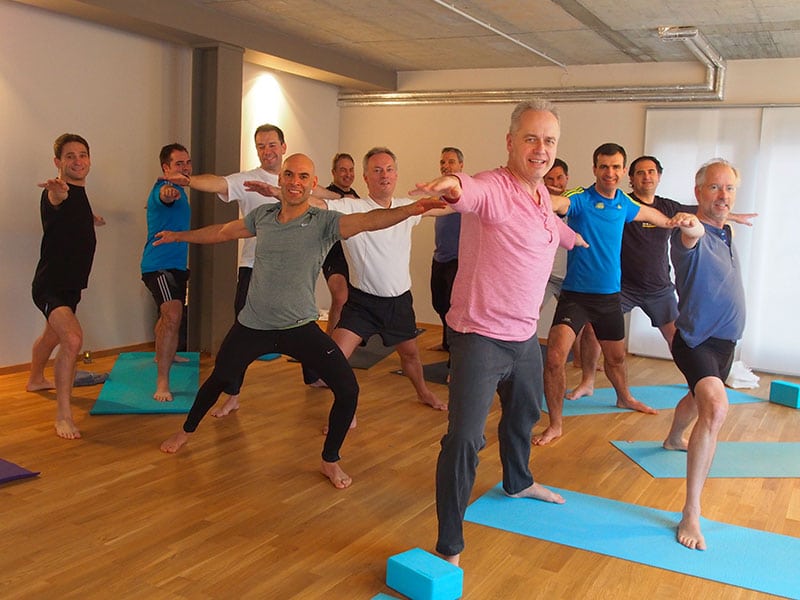 Yoga promotes the well-being of staff members, leading to better performance at the workplace! I teach Yoga in corporations, and my experience shows that it reduces the stress inherent to office work. Sessions consist of meditation and breathing exercises to relieve stress and calm mental activity, together with a variable set of postures for physical harmony and a time of relaxation.
Prenatal and Postnatal Yoga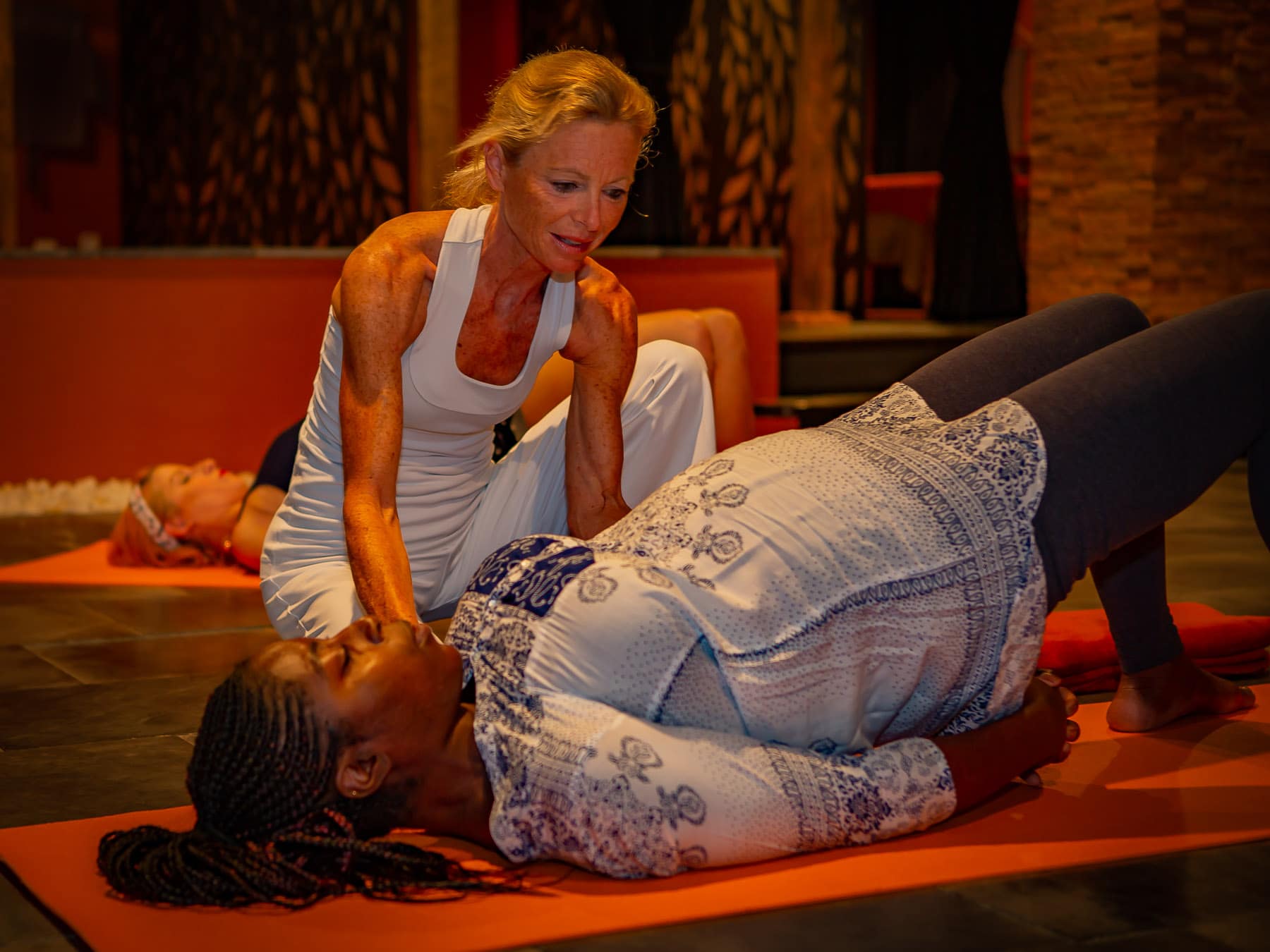 My license in prenatal Yoga is validated by training with a midwife and five years of teaching Yoga to pregnant women. I offer group and individual sessions, either at your home or in an appropriate, secure place for physical and mental preparation for your baby's arrival. The sessions take into account each woman's specific needs – physical, mental and emotional – to ensure the best conditions for your pregnancy.
Paddle Yoga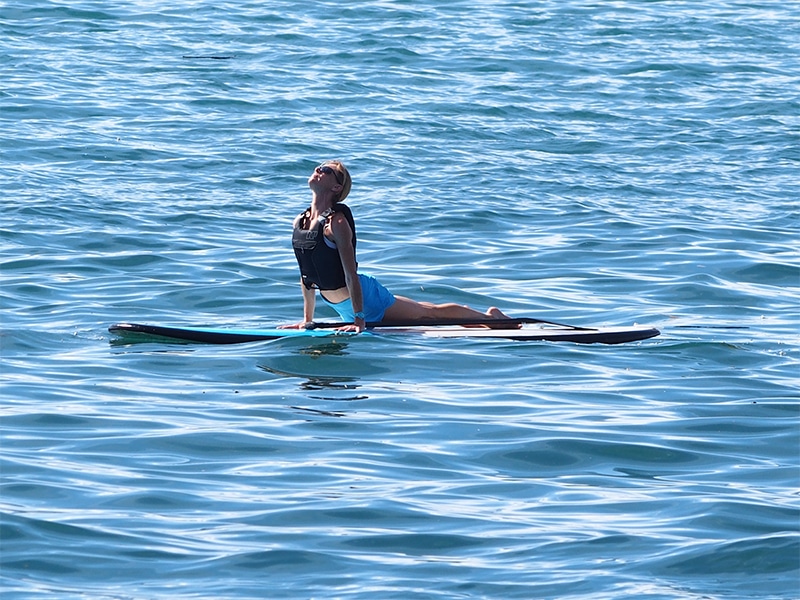 Stand-up paddle Yoga, which originated in Florida, is the practice of paddling standing on a board combined with Yoga postures, breathing exercises and relaxation.
Practising Yoga on an unstable board challenges balance and strengthens shoulder, abdominal and gluteus muscles.
Group Yoga courses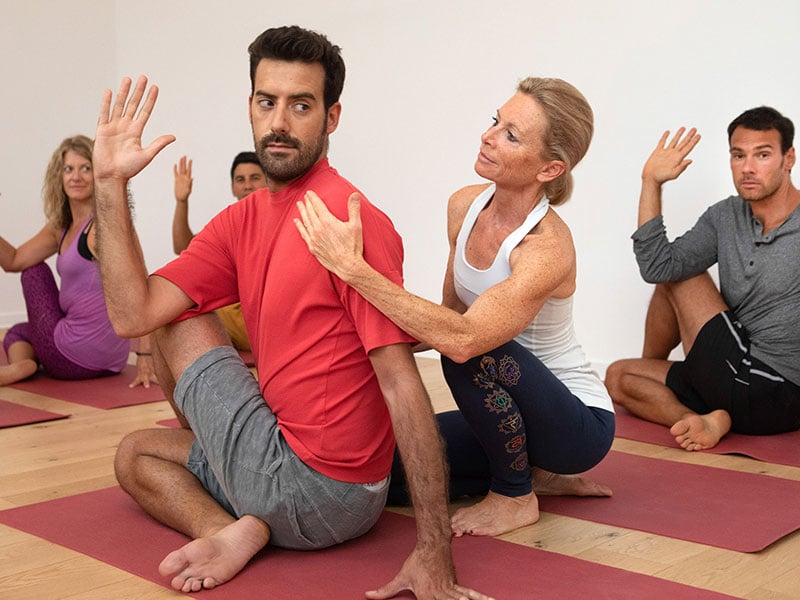 My group sessions have a class framework but I take each student into account at all times. According to the group I may suggest options which adapt movements to different levels of practice.
Each session is based on a particular theme and all aspects of Yoga are adressed during the practice time.
Teen Yoga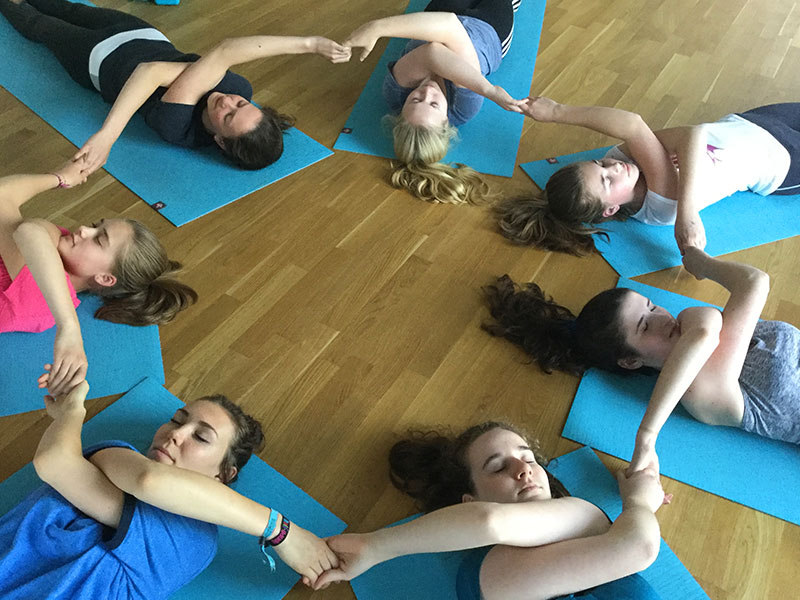 Adolescence is a complex phase of life as the body transforms itself dramatically. As the growing child moves towards adulthood, he/she seeks structure and landmarks. He/she may be subjected to a lot of pressure and stress. Yoga helps teenagers to accept the physical changes in their bodies as well as their individual specificities, leading them to discover all their potential on a physical and emotional level.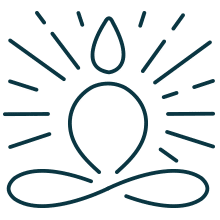 Why choose Estelle Yoga?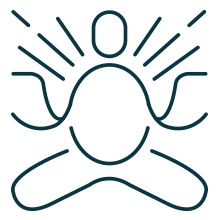 Testimonials
Delivery was an amazing experience and I give some credit to it to your yoga classes, you were in my mind while breathing and I found very helpful picturing the contractions as the tide movement! You played an important role in my pregnancy, thank you!
Thank you for all of your positive energy and fantastic classes throughout my pregnancy, you got us through it, we cannot thank you enough
Actually I'd like to thank you for all the tips I've got from you, it was really helpful to pass the contractions and I've got the best labor of my life! I make the most of it with no epidural
Dear Estelle,
Thank you so much for the wonderful yoga experience during my pregnancy.
Aria was born on February 7th and she was in the correct position!
Estelle combines deep human qualities with an extensive yoga knowledge. She helps us perform better not only physically but also mentally. I have enjoyed each yoga lesson with her and the results were outstanding. I can only recommend her to anyone interested in taking yoga lessons.
I have become hooked on my weekly Yoga class with Estelle. I get a good workout, learn to focus my mind and breath, and feel so relaxed afterwards. Estelle has a knack for making Yoga fun, effective and interesting. Thank you Estelle!
I "offered" myself one-to-one weekly yoga sessions with Estelle during my family's 1-year stay in Hamburg, in 2016-2017. I had never really practiced yoga before… And the experience was simply great. Estelle's approach suited me perfectly. Each lesson was guided by a unique theme; combined strength and energy with calmness and benevolence, and ended with wonderful relaxation and meditation time. I really appreciated Estelle's professionalism, her knowledge of the history of yoga, and was touched by her kindness and sensitivity. Each and every session brought me something special and made me feel great. I will miss Estelle very much – both as a yoga teacher and as a person.